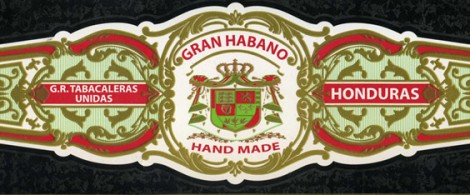 Gran Habano – Miami, Fl., July 6, 2011 – The first cigar from the new Gran Habano STK line will be the personal blend of George Rico called Zulu Zulu. Measuring 7 1/2 x 40 with a pig tail finish this lancero will have an Ecuadorian Connecticut wrapper, Nicaraguan binder, and Nicaraguan filler. Created many years ago for his private collection, by George himself, this will be the first time it is officially released to the public.Zulu Zulu
This one time production will be limited to a maximum of 2,000 boxes from our highest skilled rollers in the Honduran factory. Each box will feature one of two unique images commissioned by George Rico from the Miami artist, and friend, known as "Kid". Gran Habano will release the Zulu Zulu to select retailers across the country.
While limited in production, pricing will still remain affordable with an MSRP of $9.00.
As the personal cigar in his private collection George A. Rico wanted to take the opportunity to bring awareness to an organization he holds close to his heart – Invisible Children.
Invisible Children is an organization; "…that uses film, creativity and social action to end the use of child soldiers in Joseph Kony's rebel war and restore LRA-affected communities in central Africa to peace and prosperity."
A portion of the proceeds from all boxes sold will be donated directly to Invisible Children. For more information on Invisible Children please take the time to explore their website and videos at https://InvisibleChildren.com.
About Gran Habano Cigars
Gran Habano Cigars was founded in 1995 by Guillermo Rico and his son George Rico. Using only the best raw materials on earth, Gran Habano begins the growing process with Habano and Corojo seeds which are grown on company-owned farms in Colombia, Panama, Nicaragua and Costa Rica. The process comes to fruition at our boutique factory, which focuses on quality control and high-end productivity making it one of the top cigar