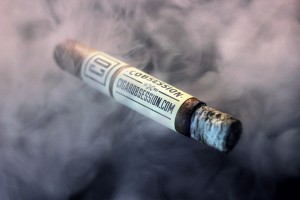 First, congratulations to Jay, winner of last week's photo contest! Get me your mailing info and your sampler will go right out!
Now on to the next! This time I want you to think about how best to describe your love of cigar smoking with a non-smoker. Think about someone who has never even entertained the notion of enjoying one, and might even have a negative connotation in their mind. What would you say to them if they ask you 'why do you smoke cigars?'
Comment and share using the buttons below for an entry. A random winner will be drawn next week for a custom sampler plus a lighter! Entrants must be 18+ years of age and have a US mailing address. Good luck!