EDIT: Congratulations Tactical Stogie!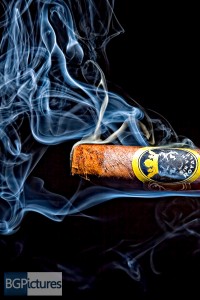 First, congratulations user: 'socks', winner of the last contest! Email me your contact info and I'll get your sampler right out!
Now on to the new one 🙂 This time I want everyone to help share of beloved hobby. How? By giving someone a cigar. I want it to be someone you wouldn't normally give one to, or wouldn't have thought about before. I want you to spread the love and maybe turn on a new smoker! I don't care who (as long as they are of legal age lol) or for what reason you pick them. For example last week I gave my Terminix guy a sampler to take home. In fact just about every time I have someone over such as a client I ask if they are a cigar lover as they are leaving – if so, they get to take some home!
It's on the honor system of course so if you cheat and say you did, well, karma's a bitch. Just post below with who you surprised and share it using the buttons for an entry. I'll pick a random winner sometime next week and you get a sampler 🙂 Entrants must be 18+ years of age and have a US mailing address. Good luck!