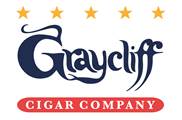 JOHN HOWARD GRAYSMITH – A MARRIAGE OF OLD & NEW TOBACCO
New Cigar line from the Graycliff Cigar Company evokes its pirate legacy
NASSAU, Bahamas (July 14, 2013) – Graycliff Cigar Company acknowledges the past, and staying true to its roots, has created a blend that is fit for a king and harnessed by a pirate. Named after the original proprietor of the Graycliff residence, this cigar is a wonderful marriage of old and new tobacco and truly a celebration of the pirate that founded Graycliff.
Captain John Howard Graysmith, once a famous pirate of the Caribbean, commanded the notorious schooner Graywolf and plundered treasure ships along the Spanish Main before trading his seafaring days for a pardon from the British and settling down in Nassau, Bahamas to build his beloved home, Graycliff, in 1740.
"We delved into our much-treasured stockpile of the original tobacco we had when we started the company to bring to you this special blend," said Paolo Garzaroli, President of the Graycliff Cigar Company. "We always knew that there was going to come a time for us to use these amazing keepsakes and could not find a better-fitting tribute to our pirate founder."
This new blend, John Howard Graysmith, launched at the annual International Premium Cigar & Pipe Retailers Association Convention in Las Vegas this week, is available for shipping this August.
Packaged as a five-pack in sleek black boxes with a pirate theme. Inside one will find the a bit of Captain Graysmith's history printed on parchment along with a replica Spanish coin from the 1700s, these cigars are available in two vitolas, both with a slight shaggy foot:
· Cannon (straight) Ring Gauge of 60 x 7″
· Buccaneer (torpedo) Ring Gauge of 60 x 7″
The suggested retail price is $29 per cigar, or $145 per five-pack.
Specifications:
Country of Origin: The Bahamas
Manufacturing Method: Hand Rolled / Entubado
Wrapper: Ecuador
Binder: Costa Rica
Filler: Dominican Republic, Nicaragua, Honduras
Each cigar is unique in shape, being hand-rolled without the use of molds. The new larger sizes and shapes are fitting to carry the name and remind you of the 'good old days' when life was simple and the only tools used to make a fine cigar were the hands of the torcedore behind the craft.
About the Graycliff Cigar Company
The Graycliff Cigar Company was founded by the Garzaroli Family when Paolo and Enrico Garzaroli fell in love with cigars but were unable to find that "perfect" cigar to complement what Graycliff Hotel and Restaurant has always been known for: excellent cuisine, fine wines and luxurious accommodations.
The Company began production in January 1997 in Nassau, The Bahamas. What then began as a single roller in the restaurant entrance way has now expanded to an award winning boutique Cigar Company with 16 master rollers, each an expert in their various format.
For additional information, please call the Graycliff Cigar Company at 1-242-302-9150 or 1-242-302-9191 or by fax 1-242-326-6110; e-mail: cigars@graycliff.com or browse our website at www.graycliff.com. Follow us on Facebook: GraycliffCigarCompany and Twitter: @GraycliffCigars.