PDR Cigars Announces New Signature Lines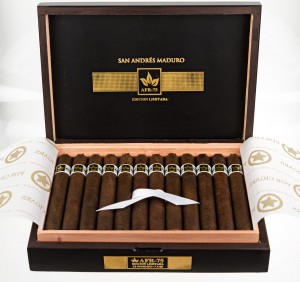 (Miami, FL) – June 17, 2013: Doral, Florida based boutique cigar maker, PDR Cigars is excited to announce the release of two new signature cigar series to debut at this summer's IPCPR show in Las Vegas, to be held at the Sands Expo Center from July 13-17. The AFR-75 is a rich, full bodied cigar with a balanced blend of Nicaraguan Criollo 98, Connecticut Broadleaf, & Dominican filler enveloped in a beautiful San Andres Maduro wrapper. The AFR-75 will be available in three sizes; the Sublime(5×56), the Edmundo(6×58), and the Inmenso(7×60). There will only be 500 boxes per size made available this year. The AFR-75 marks the second release in a series of signature lines from PDR.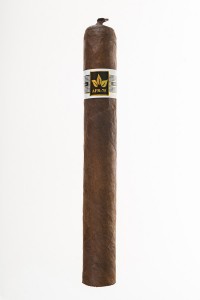 AFR-75 references the initials for Master Blender Abraham Flores Rosario and his year of birth, 1975. "I'm really excited about the new lines. We had a lot of success with the A. Flores Serie Privada line and we're going to be doing more special release small batch projects. As a blender I have a lot of fun creating different blends that we can put out in smaller amounts for the hardcore cigar guys to enjoy", says Abe Flore of PDR Cigars.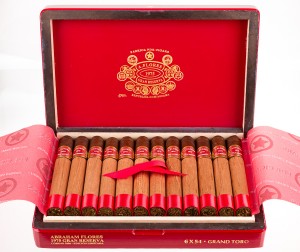 Accompanying the AFR-75 this summer as a new release will be the A. Flores Gran Reserva. As is the AFR-75, there will only be 500 boxes of each size of the A. Flores Gran Reserva made available. Replete with a delicious Corojo 2006 Domican wrapper the Gran Reserva delivers a rich, creamy, medium body smoke. The filler is a complex blend of Corojo Dominican and Habano Nicaraguan tobaccos. The A. Flores Gran Reserva will be made available as a Half Corona(3.5×46), Robusto(5×52), Gran Toro(6×54). The Half Corona will also be available in a 5-count tin as a regular production line. Both the AFR-75 and the A. Flores Gran Reserva will begin shipping in July as this summer is shaping up to be a very exciting one for PDR Cigars. The factory is also producing new releases for El Primer Mundo Cigars with its Costa Fuerte line as well as new lines for Kristoff Cigars and Ortega Cigar Company. www.pdrcigars.com