EDIT: Contest has ended congratulations to "wm2slc"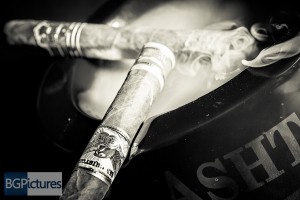 On to the next contest!
Cigars can be VERY different things to different folks. Hell, what they are to you can easily change through your lifetime. To some, they are nothing more than something to pass the time. To others, they encompass a whole lifestyle, where one might have a whole room dedicated to everything cigar, smoke and collect favorite lines, brands, etc. I would bet to most people it's somewhere in between. Somehow I would bet the money factor rules most people's involvement in cigars. Meaning only a very small percentage of smokers can afford to really go gonzo!
So this contest is about – what do cigars mean to you? Let's see how the bell curve plays out, maybe I'm wrong? After you tell your story just share this post using the buttons below and note which you did for an entry, the winner will be randomly drawn in a week to win another custom sampler! All entrants must be 18+ years of age and have an US mailing address. Good luck!