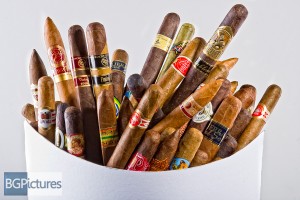 THE CONTEST IS OVER – CONGRATULATIONS CIGARNUBE & REUBEN! Get me your contact info and I'll get your prizes out!

OK Shutterbugs, here's a one day chance to impress us GUYS with your version of a cigar related valentine's day photo 🙂 Email in your submission by the end of tomorrow (the 14th) to bryan@cigarobsession.com and I'll draw a random winner for a custom sampler box from me! Bonus entry: Share this on Facebook and / or Twitter below and comment with what YOU want for valentine's day this year and I'll pick a 2nd winner from the comments! Good luck!
Entrants must be 18 years of age or older and have a US mailing address.
EDIT – I can not believe I need to say this by by the stuff coming in I certainly do. DO NOT TRY TO CHEAT. I can tell if you took it or not. I can tell if you stole it from the internet. I can tell if you photoshopped the hell outta it. DON'T try and submit something you didn't just make for the contest or has NOTHING to do with cigars or valentine's day! Jeese people some of you really surprise me.