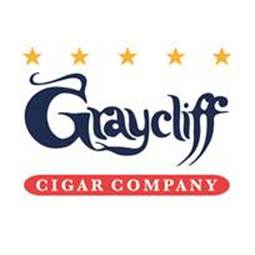 Press Release: 2012 brings new vision and blends to graycliff cigar company
New and Improved Factory Location, introduction of new blends and G. Distributors Inc. returns as official distributor
NASSAU, Bahamas (July 27, 2012) – Graycliff Cigar Company gets back to its roots and also unveils new innovations at the International Premium Cigar & Pipe Retailers Association Convention in Orlando next week. The company will formally re-introduce G. Distributors Inc. to retailers as the official USA distributor of all Graycliff Cigars, launch two new blends and showcase its new production facility in The Bahamas.
"We've created two new blends at different spectrums of the market so that we can satisfy both the connoisseur and the novice cigar aficionado," says Paolo Garzaroli president of the Graycliff Cigar Company. "And now that we've brought back distribution to our G. Distributors we'll be able to control the distribution and protect our brick and mortar retail partners."
G. Distributors Inc. returns
To guarantee Graycliff Cigar Company's hands-on approach with retailers, G. Distributors Inc. has returned as the official wholesale distributor of Graycliff Cigars in the United States. Graycliff Cigar Company made the change to ensure that retailers are confident not only in the brand, but also in the company's customer service and support. Several members of the new sales team will be on-hand to meet retailers at the annual trade show.
Two new blends to satisfy all spectrums of the market
Graycliff Silver
Graycliff Cigar Company's new blend, the Graycliff Silver, is the perfect addition to all cigar aficionados' collections. Heralding the renaissance of the classic cigars of yesteryear, this new limited edition cigar is immaculately packaged in a silver bullion vault of 24 cigars and comes with a certificate of authenticity.
Graycliff Silver offers a perfect balance of body strength and flavor. The tobacco is aged for a minimum of five years and blended in an intricate manner by hand. The blend is made at the Graycliff Cigar Company in Nassau, Bahamas from tobacco from Costa Rica, Honduras, the Philippines, Nicaragua with the wrapper and binder from Ecuador.
The Graycliff Silver cigars are available in two vitolas:
· Pirate (torpedo) ring gauge 52 x 6"
· "54" (toro) ring gauge 54 x 6"
Currently aging, the cigars will ship in September.
The B-cuz by Graycliff
The B-cuz, Graycliff Cigar Company's second new 2012 blend has a smooth Graycliff Cigar flavor with medium strength and a touch of authentic Bahamian spice. A great introduction to the Graycliff brand at a lower price point, the B-cuz is blended with tobacco from Nicaragua and Honduras, with an Indonesian binder and wrapper from Ecuador.
Packaged in a bright neon orange box of 21 cigars, the B-cuz by Graycliff Cigars are available in two vitolas:
· Torpedo ring gauge 52 x 6" suggested retail price $7.95
· Triple Robusto ring gauge 54 x 6" suggested retail price $7.50
The B-cuz will begin shipping August 15.
New production facility
In March 2012, the Graycliff Cigar Company moved to more spacious quarters located in the gardens of the Graycliff Hotel property. The increased production needs for the new blends led to the move to the expanded production facility which also boasts a large smoking lounge where visitors can enjoy their cigars or a cigar rolling lesson.
In addition, the long awaited Chocolate Factory is under construction and will be opening shortly to the public for tours and chocolate making.
Retailers can place their orders for the new cigars by contacting their Graycliff Cigar Company sales representative or G. Distributors Inc., exclusive distributors of Graycliff Cigars at 866-264-1624 or by email at cigars@graycliff.com.
About the Graycliff Cigar Company
The Graycliff Cigar Company was founded by the Garzaroli Family when Paolo and Enrico Garzaroli fell in love with cigars but were unable to find that "perfect" cigar to complement what Graycliff Hotel and Restaurant has always been known for: excellent cuisine, fine wines and luxurious accommodations.
The Company began production in January 1997 in Nassau, The Bahamas. What then began as a single roller in the restaurant entrance way has now expanded to an award winning boutique Cigar Company with 16 master rollers, each an expert in their various format.
For additional information, please call the Graycliff Cigar Company at 1-242-302-9150 or 1-242-302-9191 or by fax 1-242-326-6110; e-mail: cigars@graycliff.com or browse our website at www.graycliff.com