THIS CONTEST IS CLOSED FOR ENTRIES – WINNER WILL BE ANNOUNCED WHEN WE HIT THE 2 MILLION VIDEO VIEW MARK IN A FEW WEEKS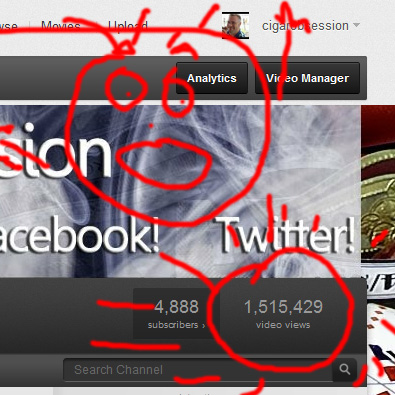 Wow – it was literally just a few months ago we hit the 1 million video view mark that took 3 years, now we already went another 1/2 million in 4 1/2 months…thanks guys!
ps – I can't draw
EDIT: There was demand for a contest, and I never do any, so…one guess per person for the date the 2 Million mark comes – winner gets a 20 pack sampler and must be 18 years or older and be in the US. Comment below with your date. Multiple winners mean multiple prizes! Cut off will be the end of July to enter.