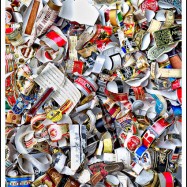 CO 500th Cigar Review Contest Giveaway!
We've hit another great milestone, the 500th cigar review! Not an easy feat especially considering they are all videos!! It's been an interesting and fun 3+ year journey with all of you so far and I'm very grateful to have made so many new friends and had so many new experiences in the cigar industry. I'm sure the next 3 will be even more existing and bring even greater things to the site and all of you!
To start, I'm running a new contest to giveaway $300+ in prizes! There will be 6 prizes this time! The first four have been very generously donated by someone that wishes to remain anonymous, but we all need to give him a big round of applause for such a gesture! He's having fun giving, I'm having fun running and you'll have fun participating so here we go! The last two will be 250 packs of Cedar spills! Click this link for the details on that!
This is a multi-step contest and you even have your choice of how to enter! This is all about your favorite cigar and your cigar rituals. You have the option to submit a creative photograph, depicting something about your favorite cigar and your cigar rituals. It can be something about lighting, cutting, smoking, enjoying – whatever you think will be a creative and popular choice. OR you may submit a video of the same! Which ever you are most comfortable with or think will be most popular, you can enter! Photos must be new, taken after today and have cigarobsession.com somewhere in the photo itself for example on a piece of paper. Video entries must include that it is being made for this cigarobsession.com contest. Submissions not meeting the guidelines will be deleted. I'm not trying to be mean but I'm DONE emailing people back when the submission doesn't follow these simple rules. If you don't see yours added to this post after a couple days it was not accepted.
To submit a photo email it to me here: bryan@cigarobsession.com
To submit a video upload it to YouTube and submit it as a video response to the entry video in this post. Instructions if you need them are here: How To Make A Video Response
Now the fun part – the PRIZES!
This time we have these four prizes up for grabs:
1. Cohiba Sampler with Xikar Cutter and Herf-a-dor
2. E.P. Carrillo Anthology Sampler
3. Man O War Ltd. Ed. Perfecto Sampler
4. My Father Elite Seleccion Sampler
Here's how they will be given out! Entry for submissions will be open for a full week, closing at midnight Sunday May 6th, 2012. On Monday, voting will open to all of you, to choose your top 10 favorites! It will be up to everyone to get friends and family involved to vote for the best and narrow it down. Because it's a top 10 not the winner, it eliminates the jackwagons that tried cheating in the last voting contest 🙂 After a week of voting I and a few of my local friends will then choose the top three winners from the 10 finalists!
The first place winner will receive the Cohiba sampler with Xikar cutter and Herf-a-dor PLUS their choice of one of the other samplers! The 2nd place winner will be able to choose from the remaining two samplers and the third place winner receives the 4th sampler!
The contest is now live, so get creative, take your time and do it right, you only get one entry! Being first in doesn't make any difference so think about it! Disclaimers: Entrants must reside in the US and be 18years of age or older to participate.
|
|
|
ENTRIES BELOW IN NO PARTICULAR ORDER:
|
|
|