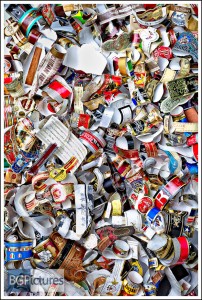 As many of you know, I have had an email subscription available for the site for some time now, where you can manage your own email subscription to Cigar Obsession posts and whatnot. I have not used this for any kind of spam or advertisement and will never do so, it's simply for my user's convenience should they choose to use the features.
I do however sometimes have the opportunity to communicate little secret things that don't need to go up for public post, or are just so limited time that a small direct email list would just be the best route to let people know about something. For example sometimes I have inside scoop on limited production cigars, or closeouts, or just some discontinued stock. In the case right now I know of literally a few dozen bundles of good cigars from a manufacturer taking up shelf space in the warehouse. I always like brokering great deals, and I figure if I can convince a maker that they should let me give my viewers a sweet deal like $30 for a bundle of 20 sticks, they get some shelf space back! It's just stuff not actively marketed or sold, just left over stock they have no channel to move it through since it's so limited in quantity.
So in short, if anyone is interested in receiving VERY infrequent emails about such deals, it's only when I happen to catch wind of such things – scroll down on the right and sign up for the Specials List. It's totally separate from everything else on the site, and as usual, never any spam or any other use. That is all, carry on!