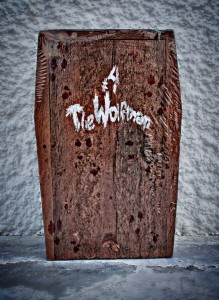 Time for the first free cigar hunt giveaway contest of 2012! This time we have an extremely limited edition prize, a new Dress Box of Tatuaje Wolfman – 13 sticks in a collectors Edition box, sponsored by our friends over at Smoke Inn! This is one of the last remaining specimens and is highly sought after!
The rules are the same as last time, simply find the 10 Wolfman boxes as pictured above for example only, hidden through the site in the reviews! You have to find the ten reviews and email me with the list of where they are to be entered for the drawing – that's it!
Good luck! When the contest is won, this will be edited! You have to be registered and logged in to the site, be 18 or older and be in the US, and you have to be subscribed to my YouTube channel here: https://www.youtube.com/user/cigarobsession to win. Send your entry in here by the end of Sunday, January 22nd, 2012. The winner will be randomly drawn from those that submit the correct list.
Good hunting!
Mail your entries here and you MUST include your usernames from the site AND YouTube to be entered: bryan@cigarobsession.com
Incomplete entries will NOT be entered. Entries without both usernames will NOT be entered. I will NOT be sending hints or reminding users to complete the entry.