Turkey Time Free Cigar Box Giveaway Contest 2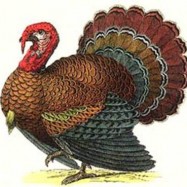 It's time for a new contest! This time we have box of 25 cigars, courtesy of P. Benitez Cigars! A box of 25 P. Benitez Robustos!
The rules are the same as last time, I think we really found a great combo of fun and difficulty. We had 63 entrants last time, that's a great number and I hope it only gets better, and hope everyone had some fun!
Good luck! When the contest is won, this will be edited! You have to be registered on the site, be 18 or older and be in the US, and you have to be subscribed to my channel here: https://www.youtube.com/user/cigarobsession to win. Send your entry in here by the end of Sunday, November 20th 2011. The winner will be randomly drawn from those that submit the correct list on Monday, November 21th 2011: bryan@cigarobsession.com
EDIT: GUYS! STOP sending in lists with this post and the other contest posts in it. I said in the REVIEWS.