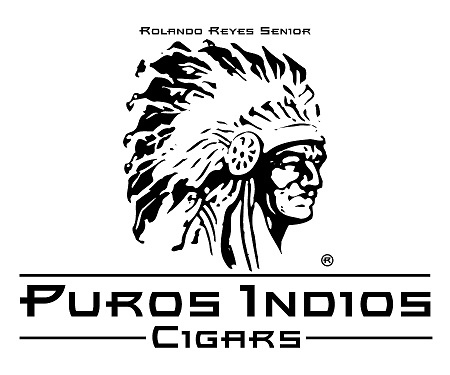 For Immediate Release
July 6, 2011
Contact: Frank Santos​
Puros Indios / Cuba Aliados Cigars
305.644.1116
Frankie@ReyesFamilyCigars.com
Puros Indios Unveils New 2012 Series
Miami, FL—Puros Indios Cigars announced today the unveiling of 3 new blends, to be released at the IPCPR in Las Vegas.
The Puros Indios "2012" Series will be box-pressed and made in Miami under the close supervision of company President Carlos Diez, grandson of Rolando Reyes Sr. "We secured some incredible tobacco out of Nicaragua that will allow us to create this special blend. Three sizes will be available; Robusto, Toro & Torpedo, with a suggested retail price between $7 & $9 dollars. We only use 3 cigar rollers out of our Miami factory, and their daily output is limited to 100 cigars each. This cigar definitely won't be widely available, but rest assured it will be on the shelves of our best customers.
The Cuba Aliados Cabinet Selection is the 2nd cigar we are debuting at the trade show. This is another unique blend because it contains tobacco from our first homegrown crop. My grandfather is ecstatic that we are finally able to grow our own tobacco, and this blend is a testament to a lifetime labor of love. Three sizes will be available, Robusto, Torpedo & Toro, suggested retail pricing between $6.00 & $7.00. The wrapper, binder & filler are all Cuban seed Habano, grown in Danli, Honduras. This blend will be manufactured in Honduras, so it will be widely available."
The Cuba Aliados "Super Mazo" is a value bundle being offered to big ring-gauge cigar lovers. We are offering a 4×60, 5×60 & 6×60 bundle, at an average retail price of $3.00 per cigar. This medium-bodied cigar will contain a blend of Honduran, Nicaraguan and Dominican tobacco.
Diez also states: "I'm really excited to finally have these new cigars ready for our fellow cigar smokers. We usually don't come out with new blends every year, but with the addition of our fairly new Miami factory that we created a couple of years ago, plus the first crop that is ready from our own tobacco growing operation, it's a great time for our company to continue to grow and prosper, thus offering incredible tasting cigars at great prices."
About the Reyes Family
Rolando Reyes Sr. has been manufacturing cigars for 70 years. Committed to delivering cigars of the finest quality, steeped in the old Cuban tradition, Don Rolando produces the Puros Indios, Cuba Aliados, Cienfuegos and several other leading premium brands. Having been called the world's most talented cigar maker, Don Rolando and grandson Carlos Diez are now fusing time honored traditions with a new and unique perspective. Based in Miami, FL, the Reyes Family sells through tobacconists all across America and worldwide.
For more information about Puros Indios Cigars, please visit www.PurosIndiosCigars.com
# # #