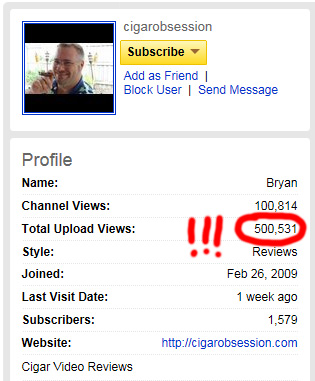 We Passed 500,000 Video Views!
I know, small potatoes to some YouTube channels, but big for cigars! LOL Any way you slice it, half a million video views is substantial, and I'm glad to be able to reach so many people sharing my love of cigars.
Thank you all for watching!
Leave a comment below to enter for a free 5 pack giveaway in a week!