Jun 15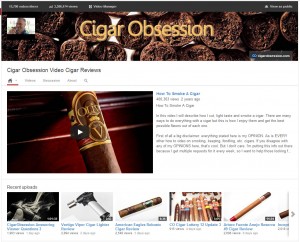 A big thank you to Mike Boucher for being the first to respond and get in the transcription job! Enjoy your sampler buddy! For those that just want the nitty gritty an don't want to watch the videos here is the meat and bones (the vids contain more info as I go off on other topics here and there). And please remember – these answers are all my OPINION. You are free to disagree with everything but please don't start an argument:
Transcription of Video #1.
1. Does the color of the wrapper dictate how strong a cigar is?
– There is no direct correlation between the color of the wrapper and the strength of a cigar. You can have a Maduro (dark wrapper) wrapped cigar be extremely Mild in strength or a Connecticut (light wrapper) wrapped cigar be a knock you on your butt Full strength cigar. There is more to a cigar than just the wrapper. The filler and binder play a huge part in dictating whether or not a cigar has strength or certain flavors.
2. What are the different kinds of humidification?
– There are two types of humidification devices, Active and Passive. The active are usually electronic which are actively misting water into the air, usually these are used for huge walk in humidors. An example of this is the Oasis electronic humidifier, they can be found all over the place online. Passive humidification (one or two way) is what you'll normally find in smaller desktop humidors. One way passive humidification only gives off humidity and two way will give off humidity as well as take in humidity if the humidity rises too high. An example of a one way humidification device are water pillows, these are literally small pillows of gel that soak up water and emit humidification right around 70% these are good to throw into a zip lock baggy if you ship cigars. An example of a two way humidification device which is what I use and (more…)