Apr 12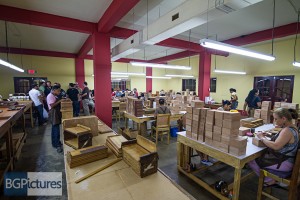 I want to throw JdN a bone and get them some good real-world feedback. This contest is open to anyone with a US mailing address and of legal age in their state. It's for a custom sampler from me and open for just a few days, until the video featuring the JdN factory airs. All that's required is your honest first reaction feedback. There are no right or wrong answers.
I want you to comment below with answers to these simple questions:
1. What first comes to mind when you think of JdN as far as who they are?
2. What do you think is the brand relation to Drew Estate?
3. If you are aware of any, what brands come to mind that they most are competing with?
4. How would you briefly characterize the JdN brand image right now?
5. Do you have any thoughts on how they can better market themselves to you?
That's it! Use the app below to enter and score extra entries if you wish. Good luck! (more…)