CO Live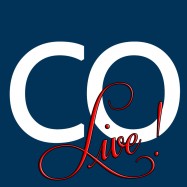 Below are the archived and upcoming show schedules. Click each one to view the past show or participate in a live session!
Live shows feature interactive chat, but only from a desktop or laptop. Mobile devices can only view the video (Google is working on it).
If you would like to see your favorite industry name on a show, email them and let them know!
CO Live Shows – ALL TIMES EASTERN
Past
Beta Test
#1 – Solo Production Test
#2 – Solo Production Test
#3 – With Juan Panesso of Cigars Direct Thr 1/16/14 9pm
#4 – With David Blanco of Blanco Cigars Sat 2/1/14 2pm
#5 – With Barry Stein of Miami Cigar & Co Sat 2/15/14 2pm
#6 – With Azarias & Emille Mustafa of Córdoba & Morales Cigars Thr 2/20/14 9pm
#7 – With Gary Griffith of Emilio Cigars Sat 3/1/14 2pm
#8 – With Arielle of La Sirena Cigars Thr 3/6/14 9pm
#9 – With Michael Giannini of Foundry Cigars Thr 3/20/14 9pm
#10 – With Scott Weeks of Iconic Leaf Cigar Co Thr 4/3/14 9pm
Upcoming
With Felix & Michel of Felix Assouline Cigars Thr 4/17/14 9pm
With Dave Blanco of Blanco Cigars Cigars Thr 5/15/14 9pm