I DO NOT MAKE A PENNY ON THE CO MERCH!
AS PRODUCTION OF STOCK ENDS REPLACEMENTS WILL BE MADE
CO 2018 Premium Selection Sampler
This is my latest and greatest Sampler!  Back when I created the concept of a premium branded sampler, the first to come out my the original Premium Selection.  It was a runaway hit, with several of it's selections selling out forever!  Once again partnering with the fine folks at SmokeInn.com to bring you not only this fantastic group of super premium cigars but do so at an incredible discount – I present the CO 2018 Premium Selection Sampler!  8 cigars for $79.95 which are sure to win your over and probably help you find new favorites!

EACH SAMPLER CONTAINS:
1- Cigar Obsession First Third Toro
1- E.P. Carrillo Encore Celestial Toro
1- My Father La Opulencia Toro
1- Padron 1964 Hermoso Maduro
1- Sobremesa Robusto
1- The Wise Man Maduro Robusto
1- The T Robusto
1- Todos Las Dias Half Churchill
Given past performance for my samplers this will sell out batches very fast. Get yours here today! https://www.smokeinn.com/Cigar-Obsession-2018-Premium-Sampler/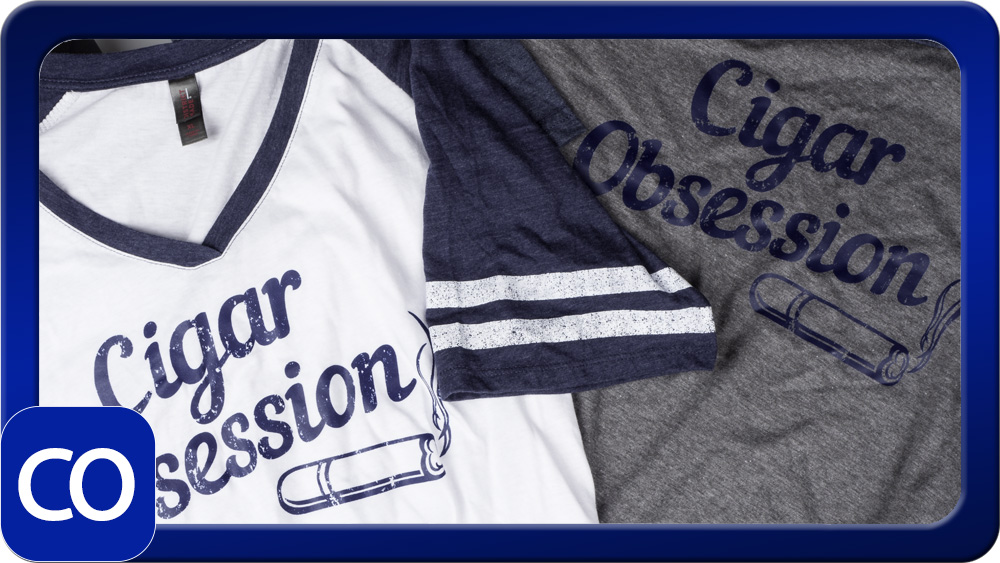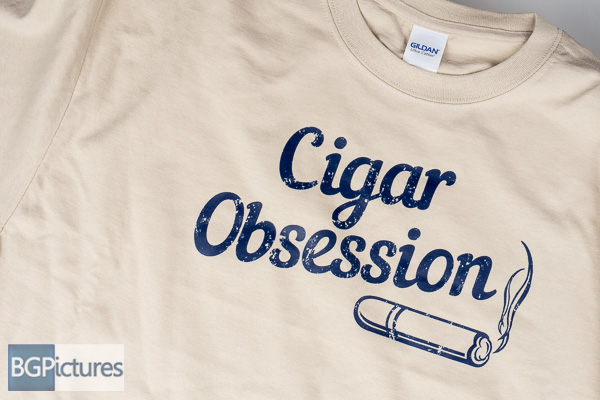 These gorgeous shirts are designed and printed by The Stitch Garage here in FL! Below you can see examples with links to choose colors.  Email all orders and questions directly to thestitchgarage@gmail.com
Regular t-shirts are available in any color fabric. Athletic t-shirts are available in Mens & Womens designs in the shown color combinations only.  Logos are only available in navy blue.
Polos are available in any color and the stitching can be any color.
T-shirt Prices:
S-XL $15.99
2XL $16.99
3XL $17.99
4XL $18.99
Shipping is $6.95 or free for orders of 5+
Polo Prices:
S-XL $25
XXL $27
3XL $28
4XL $29
Shipping is $6.95 or free for orders of 3+
International shipments also available but shipping cost would need to be calculated beforehand.
T-shirt pics and colors are here:
Mens Athletic: https://www.companycasuals.com/TheStitchGarage/b.jsp?id=11374722
Womens Athletic: https://www.companycasuals.com/TheStitchGarage/b.jsp?id=11374719
Mens Regular: https://www.companycasuals.com/TheStitchGarage/b.jsp?id=126862
Womens Regular: https://www.companycasuals.com/TheStitchGarage/b.jsp?id=6665906
Polo colors here: https://www.companycasuals.com/TheStitchGarage/b.jsp?id=10335006