Jan 15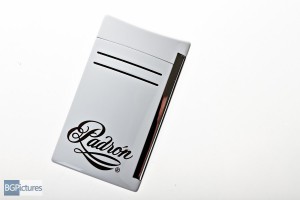 EDIT: This auction is CLOSED. Congratulations to user 'kia' with a winning bid of $220!
First of all thank you to user 'Baccula' for winning last week's auction for the gorgeous black Daniel Marshall humidor, and thank you to Daniel Marshall Cigars for sending it in to review!
He won it for $275 and after shipping $251 went to the ASPCA! I accidentally clicked the monthly donation instead of one-time! I had to call and get that switched LOL
Up for auction this time we have a beautiful Padron 50 Years custom ST Dupont lighter and thank you once again to LightersDirect.com who sent this in for review a while back. They have definitely given everyone great deals so check them out for all your lighter needs!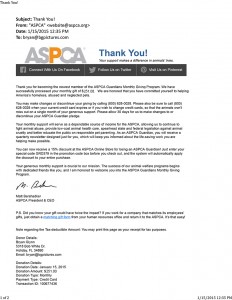 This is a white a gold accented single torch lighter with a custom leather pouch with a magnetic gift case. Bidding starts at $10 to cover shipping and this is open worldwide since it's not tobacco and is small. Comment here with your bid!
As usual $1 minimum increments and it ends next Tuesday at midnight est. (more…)