Aug 18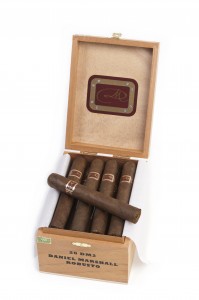 EDIT: From now on starting next week, those that can't read the simple instructions are just disqualified without notice. No more hints or second chances to answer correctly. It's not hard and 99% of people get it right.
This week we have a special treat, a box of DM2 Red Labels Robustos from Daniel Marshall! Looks for reviews of his line in the future but for now you can snag these all for yourself! Or maybe a REAL good buddy…or not…
Anyway just another easy to enter gig this week, leave a comment below with what you would like to see new in cigars next year that would be super cool! Then use the app to enter, lots of easy entries to be had

Entrants must be of legal smoking age and have a US mailing address.
Good luck, ends in a week! (more…)