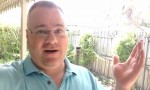 EDIT: VOTE TIME! Upvote your favorite lists, the winner will be chosen Monday morning!
Here's another contest, I just felt like doing another one and to celebrate blowing past the 25,000 subscriber mark 🙂 This will be for a super sampler of cigars (20) plus a CO t-shirt!
To enter you have to make an awesome shopping list then use the app below. What does the list consist of you ask? Your best $500 worth of cigar stuff! You have an imaginary budget of $500 to spend. It can be all cigars, cigars and swag, whatever you think is the most awesome score! It has to be from internet retailers, any you wish – just normal stores, not auctions since those prices fluctuate.
You must format your entry as follows:
Item name, price, link
Item name, price, link
etc.
______________
FINAL PRICE
The entry period will end next Friday 8/8/14 at midnight. Then I'll open it up to voting over the weekend and viewers can decide who made the best list and wins!
Good luck and I can't wait to see what you all create! For a great start hit the vendor links here on the site, but you can source your stuff anywhere.