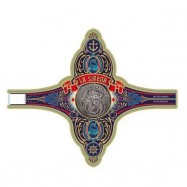 The replay is up for the last CO Live show featuring Arielle of La Sirena Cigars, you can catch that after the jump! Next week I'm taking a break from hosting and will be the guest on an hour radio show, I'll have more info posted here when I get the schedule, but that will be next Thursday.
The following week, Thursday evening 3/20 at 9pm est I will be back, featuring Michael Giannini of Foundry Cigars (General Cigars) with more goodies and tons of info and stories!
As always PLEASE contact those companies in the industry you would like to see featured, only YOU the consumer can make them book! just send them a link to your favorite show and say – HEY GUYS I'd love to see you on the show, give Bryan a shout!