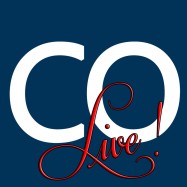 Thank you to all that were able to participate in the #3 session with Juan from CigarsDirect.com – it was a huge hit! Thousands were able to view and hundreds were in chat. I gave away a sampler on the spot and Juan has about a $1000 in prizes going out this week. It's not too late, entries for his contests are open through next Wed. 1/22/14. All the details for the nine different prize packs and ways to win are in the video if you missed it:
The next CO Live is scheduled for Saturday, Feb. 1st at 2pm Eastern. I will be doing my first on-location broadcast, from the HQ of Blanco Cigars in Clearwater, FL! I will be once again joined by a guest host, this time Dave Blanco himself! I don't have details of specific giveaways but there will certainly be something good and worth watching for 🙂
So mark your calendars and we'll see you live!