Jan 6
PLEASE DO NOT NAME THE WINNER UNTIL THEY COMMENT AND SEE IT THEMSELVES FOR THE FIRST TIME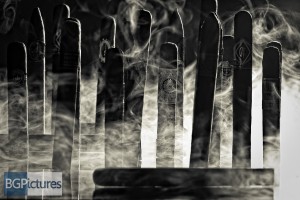 Cigar Obsession Cigar Lottery #17 Winner! We have a new sponsor this round, Cigars Direct! Please show them some love in welcoming them to the contest! In addition to the 150 cigars the winner this time shall receive a gorgeous 100+ count unit from them – help me support them, they support you!
We have the winner for the 17th CO Lottery!
If you are new, watch the video to see what you could win, and keep reading to see the rules and tips!
HOW TO ENTER
This is going to be completely user driven kind of like the Lotto. However it doesn't involve money or purchasing tickets with money, instead you are donating to the collective prize pool to enter!
Each time I will accept incoming packages with your cigars to add to the pool, and will update you with videos as entries come in. To add your entry you need to send in 2 cigars, one entry per person/mailing address. Only send an entry for the current lottery.
SHIPPING TIPS
When shipping cigars, it's ok to use baggies as long as they are packed tight enough so they don't roll around enough to be damaged. If however you have had any stored too dry, do not include any humidification, just ship them as-is. Use a small box. If you already have a box you can ship them 1st class for under $3 just about anywhere. I also like the flat rate priority mail boxes, they are about $5 good to go. Stuff the box enough so nothing moves around and has some cushion if need be. Protect the cigars from moving around in short. Use delivery confirmation, I am not responsible for lost shipments, do not ask me about them. All entries will be shown in update videos.
RULES
NO CUBANS! I'm semi-ok with reviewing them on rare occasion but I will not be involved in any way distributing them.
All participants must be 18+ years of age and reside in the US.
At the end of each lottery I will produce a video showing the random winner being drawn using random.org and the winner will receive the whole prize shipment from me!
- Full-sized Cigars, ONLY, no cigarillos.
- NO GURKHA – too many people were flooding the lottery with the very common cheap Gurkhas included in various samplers. Nothing against the brand we just need variety, this isn't a dumping ground.
- Name brand, banded cigars only – no no-name, off-brand store bundle-only or house blends.
- No intentional crap cigars like Ron Mexico or other similar ultra cheap POS smokes. Use common sense, if it's not a major brand, don't send it.
FILL OUT, PRINT & RETURN THIS FORM WITH YOUR ENTRIES
—> PDF Lottery Entry Form <—
Send entries and form here:
Bryan Glynn
5318 Bob White Dr.
Holiday, FL 34690
Good luck and SPREAD THE WORD! The more people are in it the bigger the prize!! Click the buttons below here and tell everyone, get them to enter! The bigger the pool the cooler extra stuff I can get you like the free humidors as well!