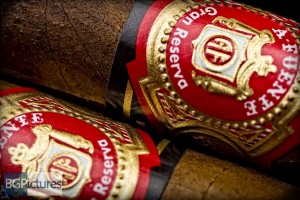 First congratulations to the last contest winner 'ghostshadow'! Email me your contact info within a week for your prize!
Now on to the next contest, the topic of which was suggested by 'Phil'…and he's providing the prize of a box of Opus Xs! Wow what a guy…oh…wait…no, he just wanted me to use his idea…fine then.
This time I want to hear your "stories of when people treated you poorly for smoking cigars or hassled you about the hobby (e.g., telling you not to smoke in public, not allowing you in cigarette break room, etc.)".
Comment below with your story, share using the buttons and mention which you did for an entry. All entrants must be 18+ years of age and have a US mailing address. Winner will be drawn in about a week. Good luck!