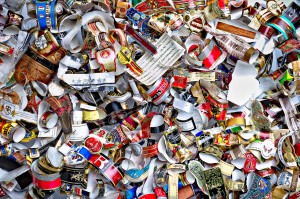 Cigar Band Giveaway Contest
In this special contest whoever is interested, has the chance to snag a few hundred cigar bands! I have all kinds in here, from buck bargain brands to super premiums. It's a grab bag, left over form my collecting over the years. I've had my fun with them doing projects and now I'll pass on this stash to someone else!
This is open to everyone, since it's not tobacco. To enter you need to comment below with exactly what project you most want to use them for. In a week I'll collect the entries and the viewers will vote to pick the best one!
Good luck!